NY State Prayer Coordinator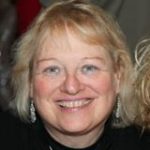 Diane Caliendo
Phone: 845-246-1961
Email: dctalks04@yahoo.com
Diane has been in Aglow for 30 years. She was President of the Kingston, NY Lighthouse for several years and is still active with that board.
Currently she is NYS Prayer Coordinator and Islam Education Coordinator for NE Region. She is also President of Central NY Area Team along with being Executive Director of Pregnancy Support Center in Ulster County.
Diane has been married to Richard for over 40 years. They have two adult sons. Josh who is a Canine Handler for Ulster County Sheriff's Dept. and Rick who is a Child Psychologist in Albany, NY. They have two grandsons Cody and Zachary.
Although Diane wears many hats, she does them all well by the power of the Holy Spirit. She loves the Lord with all her heart, mind and soul. She is a mighty, powerful prayer warrior for the Lord Jesus.