NJ State Prayer Coordinator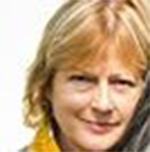 Laurie Wong
Phone: 908-806-4533
Email: LW3700@aol.com
Laurie Wong is Aglow New Jersey's State Prayer Coordinator, as well as serving on  Central/South Area Board. She has been ministering  in this position since 2002.  Her vision for the State of NJ through prayer is relationship:  Drawing closer to God in worship,  hearing His heart and praying it back to Him.
The strategy He gave her was prophetic worship- intercession through the Bridal relationship of LOVE that may be caught contagiously!  This loves imparts a desire to know Jesus better,  understands His heart and His calling which brings about transformation individually, to the family unit and beyond.
WorshipKeepers, is a prophetic worship group ministering to the heart of God, which became an offshoot from this desire. Laurie is co-leader along  with Rose Gervasi and is currently meeting in home settings.
Laurie lives on a small farm with her husband, Stuart, and shares her animals with those who God brings… allowing His creation to minister to deep needs.