GameChangers Boot Camp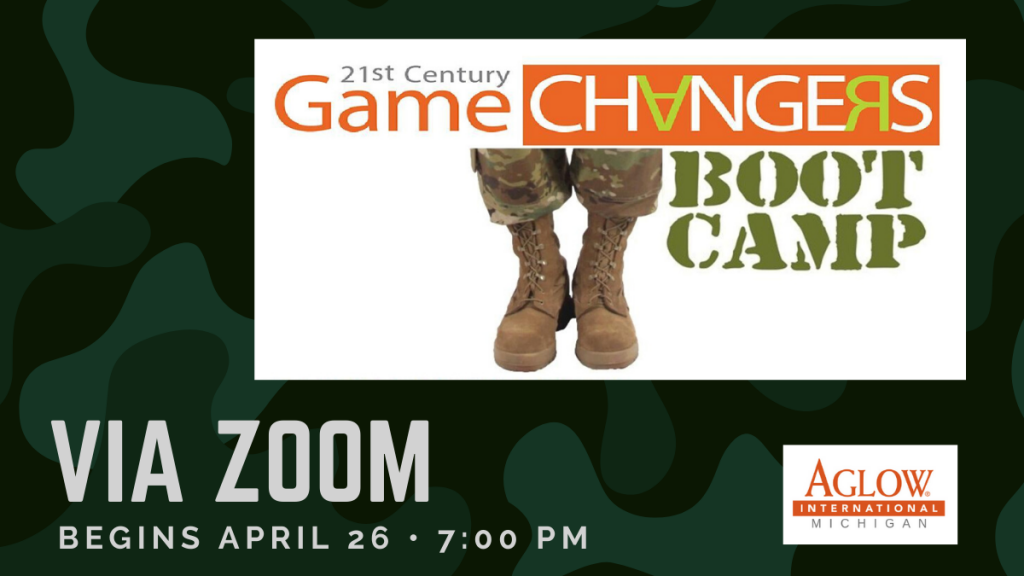 What is a Game Changer?
Someone who has been changed beyond all recognition
Someone who has favor in the eyes of God
Someone who is not subject to the world around them because they live in the Presence of God
Someone who rises above their circumstances to occupy a new place in the anointing of the Holy Spirit.
Online Boot Camp
Cost – $18 ($0 if you already own the text)
Sunday nights from 7-8:15 PM via Zoom.
Participants will be required to read the material for each session prior to the Sunday night Zoom meeting. Alternately, they may also choose to view a video of Graham Cooke presenting the material prior to the meeting. The video sessions are approximately 75 minutes and will be offered via Zoom on Tuesdays at 7:00 PM and Saturdays at 8:00 AM.
Please register by emailing Lisa Enders: lsenders7@gmail.com
You will be given Zoom links and further instructions at that time.
Register quickly so we can get your textbook to you!
Don't miss this opportunity to be equipped for all that is to come in our changing world. God is raising up warriors and champions who are learning to overcome and who are MORE than conquerors.
We'd love to have you join us for the processing group even if you have gone through Game Changers before and want an opportunity to discuss and process with us.
Session Topics
April 26: How We are Known in Heaven
May 3: Establishing Your Internal Overcomer
May 10: The Mind of Christ
May 17: Cultivating the Fruit of the Spirit
May 24: The Law of the Spirit of Life in Christ