President's Corner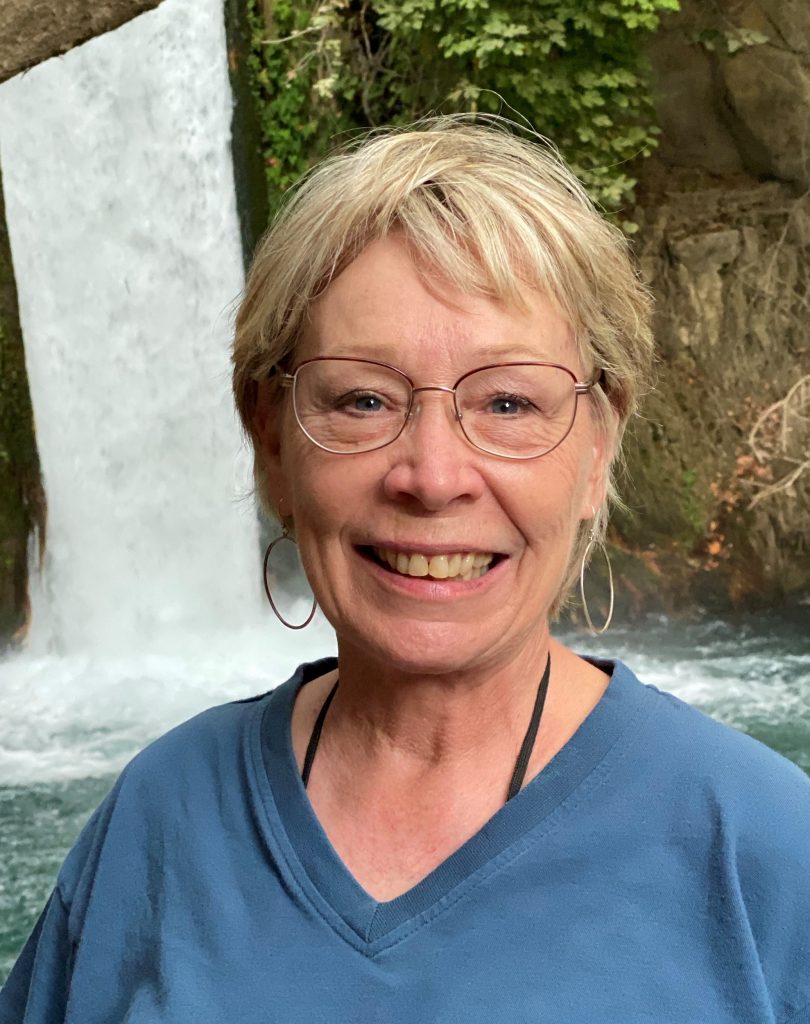 "I WANT TO SEE HIS PRESENCE"
I was recently reading a transcript of a 2018 Jim Bakker Show where Dr. Lance Wallnau was presenting his case for why Cyrus and Trump are a prophetic pattern of what God is doing in the earth. In that presentation, he also spoke about the Church and how we have failed to fully execute the assignment God gave us – "to go make disciples of all nations." (Matthew 28:19) In the interview, he made this statement:
"In the end there will be just two types of nations: 'Sheep nations' and 'Goat nations.' We live in the period when these nations are being formed and global Christian leaders are seeking guidance. They look to America. We are the world leaders in church growth and training for revival, signs and wonders. We know how to build big ministries but are less skilled in actually transforming culture around us."1
That last sentence really got my attention. He was saying that the Church has been focused on building programs that will increase the growth of the Church, but we have failed to disciple those we have evangelized. We haven't focused on growing fully functional citizens for the Kingdom of God, citizens who are trained and equipped, powerful and strong, and operating fully in their God-given authority .
Dr. Wallnau concluded his interview with this:
"God is moving in "mercy" toward us at this moment in history….We need to solidify what God has done. The Christian community is the key to this. We are part of a global move of God and it involves revival and reformation of nations. Here is an important distinction. Revival involves a personal encounter with God. Revival is personal; reformation is institutional. Revival is for God's people. It is a grass roots phenomenon. It impacts the spiritual environment."2
I have also heard it said that revival is not an event; rather, it is a lifestyle. It is a condition of the heart, a choice made every day to live in a way that brings glory to the King of Kings and in so doing, demonstrates what Kingdom culture looks like.
That statement perfectly describes the identity of the men and women of Aglow: we are a people who experience personal encounters with God as a practical part of our everyday lives. Aglow's tag line: "every nation touched, every heart changed" clearly defines our mission. For over 50 years, Aglow has been on the cutting edge of transforming individuals and nations by creating an environment and an atmosphere where the Spirit of God is invited to move upon individuals so that a mindset, a lifestyle of revival is fully established, and a powerful Kingdom culture is developed. Aglow has done this in over 170 nations in the earth, including the United States of America.
In the opening session of the Aglow 2019 Jerusalem Convocation, Jane Hansen Hoyt, President and CEO of Aglow, shared a powerful statement that came out of a Board of Directors meeting at Headquarters. Jane was asked the question, "What do you want to see in Aglow?" Her answer came back swiftly, "I want to see the Presence of the Lord."
She went on to say, "Aglow is not about meetings, although meetings are included in what we do. It is one of the various things that we can get caught up in and that can become our activity, our focus. Yet, what Aglow is really all about is His Presence. I believe He is calling us to dwell in His Presence. I believe He is calling us to a new place, a higher place and it will require a faith walk. The key to moving into this new place is to allow the Lord to show us the old things which must be left behind." Jane continued by saying that "it is in the waiting time that God surfaces what is in us and removes what needs to go."
This past year has been a difficult one for me personally. Because of my situation, I have struggled with letting go of those things which were important and familiar to me, even as I sensed that God was ushering me into a new place, a place I had never been before. That significantly challenged my faith: do I really believe what I say I believe about God?
And yet, in the middle of the difficulty, I have experienced the nearness of God in greater measure as I spent time just sitting in His Presence in the early morning hours, with a cup of coffee, listening to a quiet instrumental CD called "Stillness" (Klaus Kuehn). One morning while it was still dark, I noticed a light projected on the ceiling in the shape of a heart. I had just the day before installed a night light in the same receptacle as the CD player was plugged into. The table on which the CD player sets has heart-shaped cutouts in its sides, and the light was perfectly projecting through one of those cutouts onto the ceiling. When I saw that heart formed by the light, my eyes filled with tears and I said out loud, "That is so like You, Father, leaving me a love note on the ceiling to show me that You care about what I am going through, and that You are present with me in this situation."
If you have heard what Lance Wallnau and Jane were individually saying, I encourage each one of you to begin this new season by spending quality time every day – just you and the Lord – together, allowing Him to speak to you in the stillness, allowing Him to show you who He wants to be for you today, and allowing Him to show you what He wants you to leave behind so you can become all He created you to be and accomplish every assignment He has in mind for you.
That is where revival begins. As you experience revival in your own heart, you will become contagious and the entire Kerrville community will come down with an acute case of revival from which no one should want to recover! But it won't stop there because you will become a transformer of nations. Everywhere you are, everywhere you go, you carry His Presence and so fulfill the mandate of Matthew 28:19 and the mission statement of Aglow.
This year, 2020, may you experience a greater sense of His Presence and may you "be aglow, burning with the Spirit, serving the Lord." (Romans 12:11)
1Wallnau, Dr. Lance, "Cyrus/Trump, Discover the Prophetic Pattern Hidden in the Bible", ©2018, Killer Sheep Media, Inc., Keller, Texas 76248, p17
2Wallnau, Dr. Lance, "Cyrus/Trump, Discover the Prophetic Pattern Hidden in the Bible", ©2018, Killer Sheep Media, Inc., Keller, Texas 76248, p18