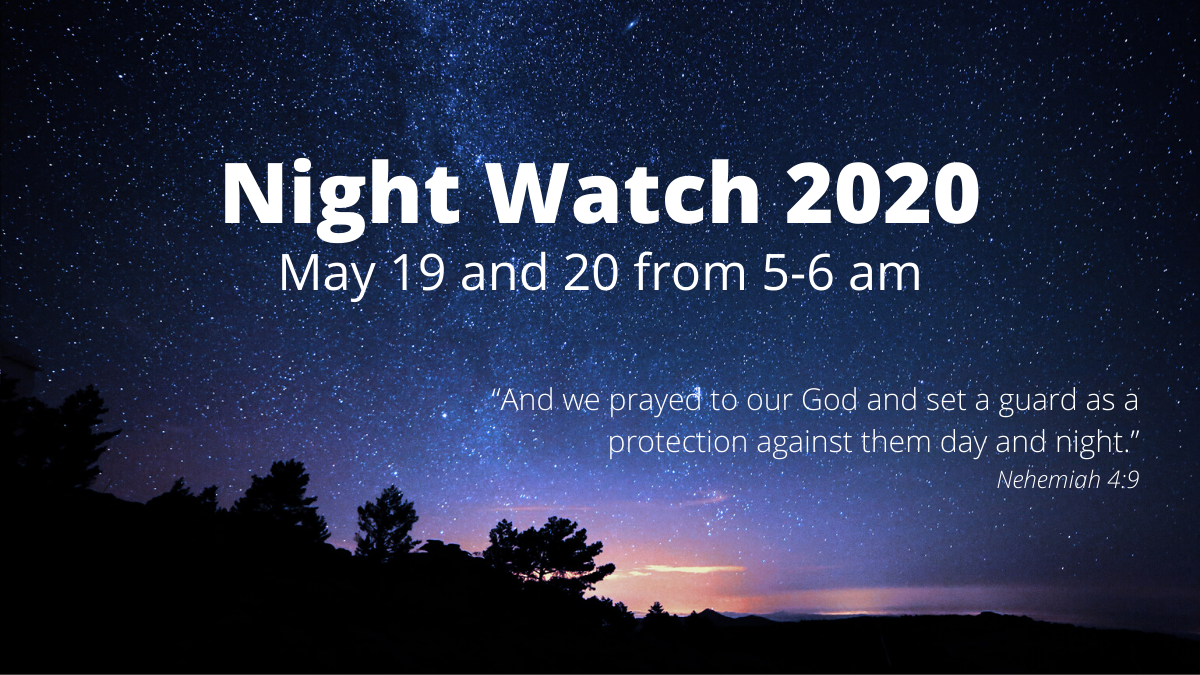 From State Prayer Coordinator, Jen Kuehn:
I recently received an assignment from Nancy (Nancy McDaniel, Aglow International Prayer Director). She said she felt led to ask Aglow to participate once again in a Night Watch Prayer Event.  Usually we have a September or October assignment.  But she was approached several months ago and asked if we could cover the month of May. Little did Nancy know at the time how important this month would be for our Nation. She stated, "I feel the Holy Spirit all over this time."
The goal is to cover the night hours in prayer (Midnight to 6:00 am) every night from May 9 to June 6! Aglow teams from all over have been assigned to particular slots. You are welcomed to join in and be part of this prayer call at any point during these nights, but Michigan prayer warriors have been given the assignment of covering the hours of 5-6 am on May 19th and 20th. Mark your calendars now! I welcome all  in our State to join in this prayer time; praying for those who rule over us and for the healing of our Nation.
To join the call, dial 605-313-5149 / meeting ID 480977.
Please email me if you would like a copy of the entire schedule that tells which state is assigned to specific dates and times. jkuehn62@gmail.com
Let us come together and call unto the Lord for His wisdom and counsel in this time of pause we have been given.
Blessings my friends
Your loving SPC
Jen