Welcome
to our Lighthouse
Love to worship in spirit and truth? We've got it! Love to study the Word and grow in Christ? We've got it! Love to spend time fellowshipping with other Spirit-filled believers? We've got it! If you are looking for an inter-denominational, multi-cultural, Spirit-filled group of believers to connect with-- please come to one of our meetings and check out Hickory Aglow.
We are aglow with the Spirit of Christ
and on fire for God!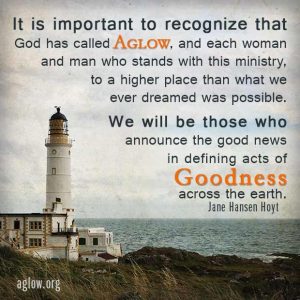 You are invited to attend our monthly meetings and see what the Lord is doing with the Hickory, North Carolina Aglow Lighthouse.
See the Event Page for the details on our meeting announcements.